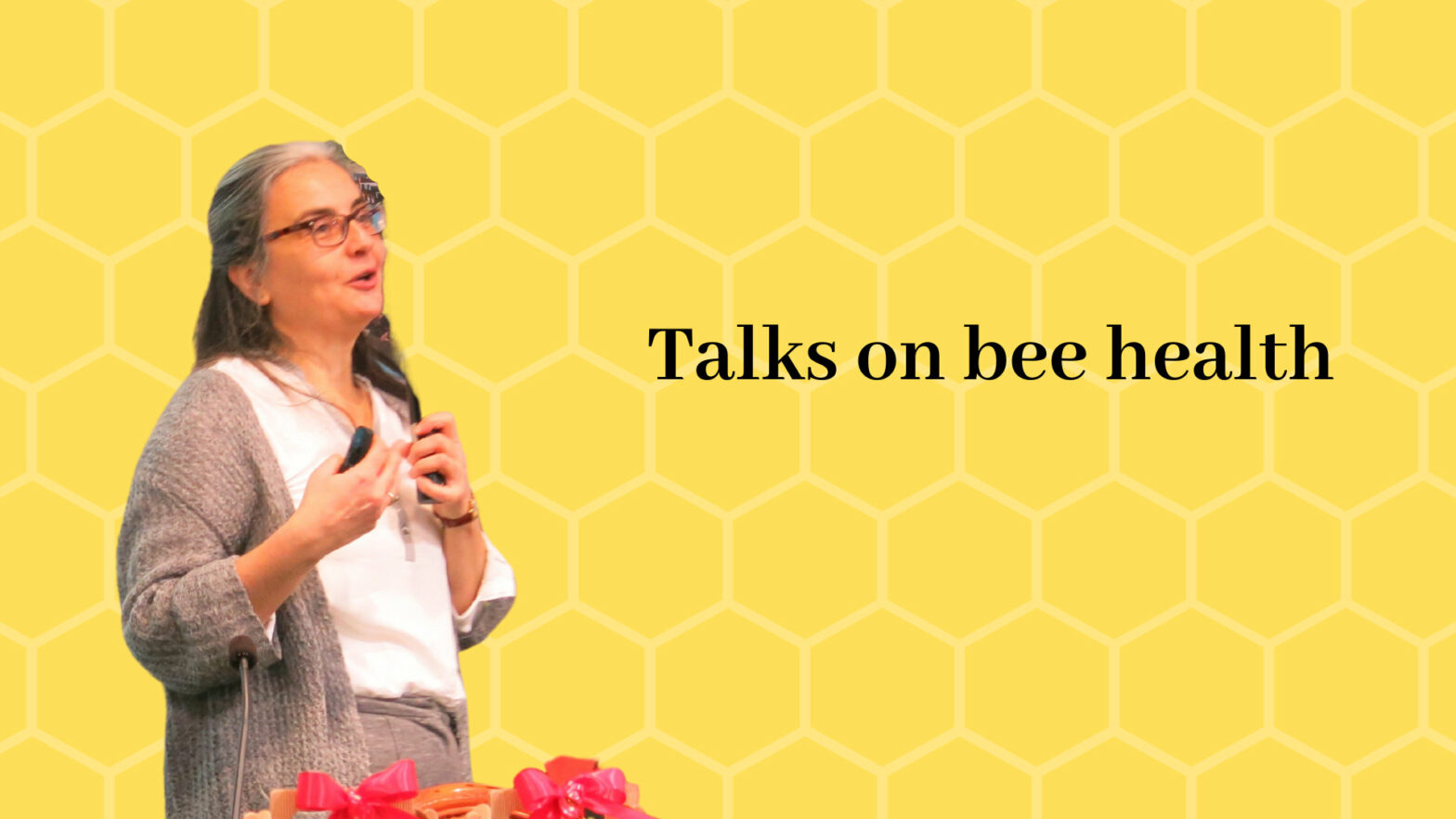 In the attempt to "save the bees" there's quite a bit of confusion on what to do. One of the most frequent questions I get about my work is "Are bees really disappearing?". The answer isn't yes or no, there are different aspects to this question. In my talks on bee health and as a panellist, I illustrate the complexity of the topic. Health, also for bees, is more than the absence of diseases.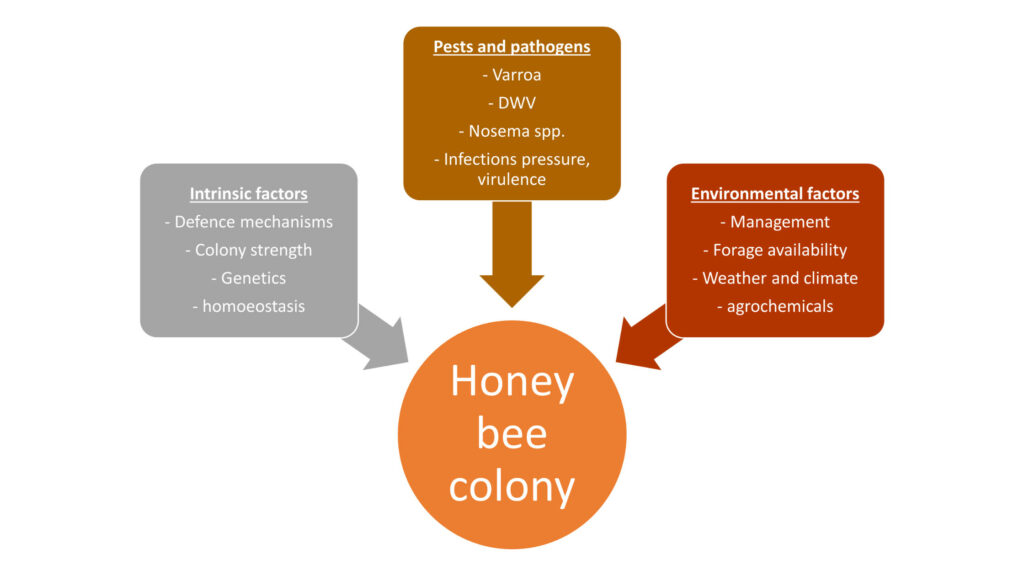 My mission is to make science accessible, without simplifying. One of the most beautiful compliments I ever got was from a beekeeper: "Finally somebody from academia who cares about being understood!". Though I'm not in academia anymore, I still care.
Most popular talks on bee health
There are two most requested alks:
"Know your enemy", in which I talk about varroa mites. No surprise this is still the most requested talk – varroa is still the biggest issue for bee health. In this talk I give the foundation on the why, when, and how to treat. And why it's good to know a bit of biology to do it right.
"Current and future challenges for bee health". Beekeeping is challenged by the climate crisis and biodiversity loss. Here, I give an outlook on what to expect and what to do about it.
Other topics are:
honey bee nutrition
the role of biodiversity for bee health
bees and agriculture and the impact on bee health
For whom are these talks?
My usual audience are beekeepers. They are the most affected by the challenges and issues that occur all over the world.
But with increasing engagement of vets in bee health, I also do workshops and keynotes on veterinary events or for authorities.
And finally, there are the agricultural stakeholders who book me for panel discussions and workshops.
The talks and workshops are possible both in real life and online.
How to book a talk for healthier bees
The easiest way: scroll down to the contact form on this page and send me a message with:
the date and scope of your event (monthly meeting or yearly general assembly?)
the length of the event
the argument you want me to talk about
the format of the event – online or in real life
a classical talk or an interactive workshop?
the audience: beekeepers, vets, farmers? Beginners, students, or experienced experts?
I will then come back to you with my availability and all details and conditions. Looking forward hearing from you!
Contact me for more information