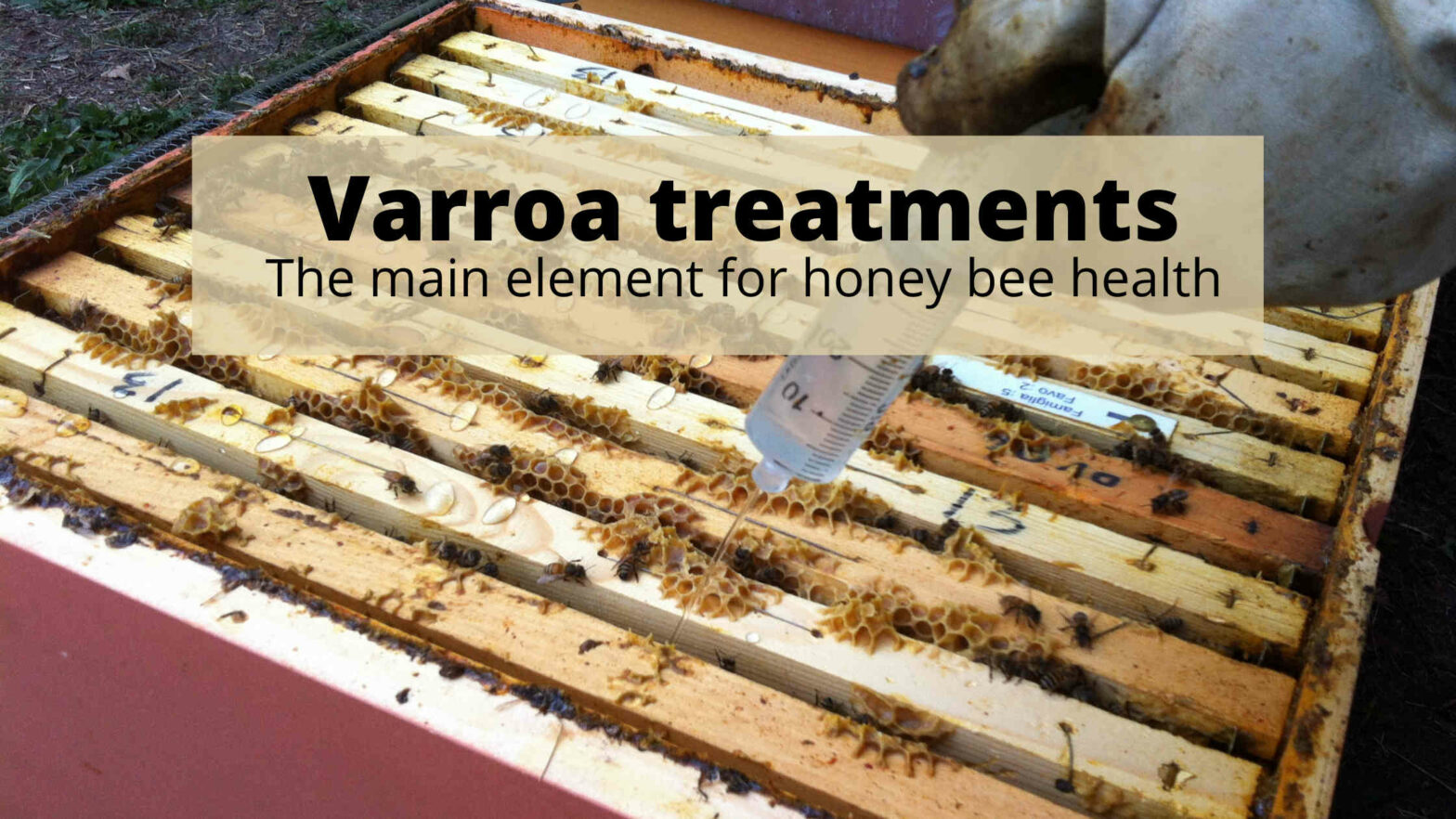 Varroa treatments are the essential foundation for honey bee health. However, there are a lot of myths and misunderstandings about them. A lot of claims on "100% efficacy" or "all natural". The thing is: Those claims are false. No medicine has 100% efficacy. Yes, varroa treatments are medicine. Varroa on Western honey bees aren't natural. Nor are treatments. But they're essential to keep your colonies healthy.
So, it was clear that the first course of the BeeSafe Academy had to be about varroa treatments. The only claim I make: If you learn when, how, and why to treat, then you'll have less winter losses and more productive colonies. In consequence, you'll save money.
What you'll learn in this course
This course is a live workshop over Zoom. It gives you the knowledge and tools to treat your colonies correctly. There are several options out there, each one with advantages and disadvantages. It depends on your conditions and practice which is the most suitable. You'll know which one to chose after the course. Instead of trial and error, losing time and colonies.
We'll address the following questions:
How often should I treat? As much as necessary and as little as possible. I'll explain what that means in practice.
Why are varroa treatments so expensive? They aren't. I'll explain why you spend more money if you don't treat.
What should I use for treating? There are a few substances that kill the mites and are well-tolerated by the bees. I'll explain their pros and cons and when to use which product.
How do I know it worked? I'll show you what to look out for.
This bee health course is for you if:
You're a bee vet who already has the basics in honey bee biology and pathology. You should know about the common beekeeping practices in your area.
You're a beekeeper with at least two years experience. It's not important if you're a hobbyist or a professional, but in the first case you should have at least five colonies.
If you have any questions or doubts, feel free to contact me at claudia.garrido(at)bee-safe.eu.
This course isn't for you if:
This course definitely isn't for beginners. In my experience, you're still gaining confidence with this different animal when you're just starting with honey bees. You need that confidence to get something out of this course. I don't want you to waste your time and money.
When does it start? How long does it go?
We'll meet July 2nd, 2022 at 10 am or 6 pm CEST. I do this for giving as many time zones as possible access to this course.
Don't worry if you can't attend in person, you will have access to a registration. During the live session, I will give you input, some cause for thought, and materials to work on for yourself. I want to work WITH you, so it's worthwhile to attend if you can. Also because I'll answer questions directly. After the course, you can ask me via email.
I will surely repeat this course. So, if you can't attend this time, stay tuned. I'll announce future courses on this site and via the Bee Health Letters.
How much does this course cost?
It's 120 € and two hours of your time. The payment will be operated by Digistore24.
I'm in!
Sign in by clicking the button below! It will lead you to a Digistore24 page, who operate the payment procedure. If you still have questions, write me a note on claudia.garrido(at)bee-safe.eu.
Return policy: 60 days after the payment.