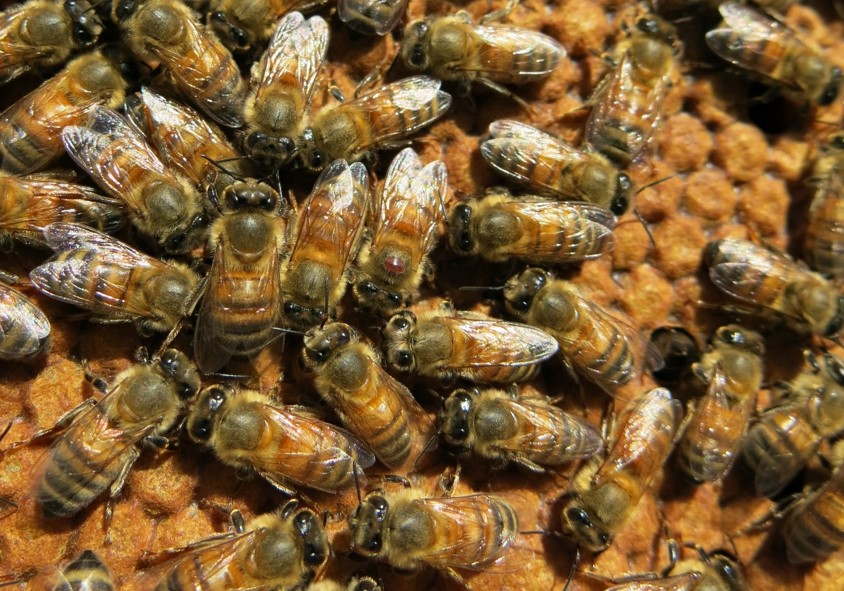 Why should veterinarians care for honey bees and their health? Because they're managed animals and they play an important role in food security. These areas are core competences of veterinarians, yet honey bees were often neglected in the past.
With increasing bee health management challenges for beekeepers, however, the veterinarian role in apiculture becomes more important.
This also includes the upcoming discussion on animal welfare in beekeeping or One Health aspects. The impact of beekeeping on wildlife is getting larger attention. In consequence, the role of vets is getting more important in this area of animal husbandry.
New challenges for honey bee health and other pollinators
The knowledge on the importance of a diverse pollinator community for high-quality pollination services is increasing. Both OIE and FAO include bees and other pollinators in their activities. In the past years, the challenges for honey bees and other pollinators increased, creating issues for pollination services. E.g.:
Pollinator decline in farmland leading to a pollination crisis.
Emerging parasites and diseases for honey bees like CBPV (a viral infection).
Introduction of pests and parasites like Varroa destructor, Nosema ceranae, and Aethina tumida.
Transmission of honey bee diseases to wild pollinators.
These issues partly fuel each other. For instance, the parasitic mite V. destructor act like a catalyst for the transmission of honey bee viruses to wild pollinators. Bad practices often increase the risks of both colony collapse and risk for the environment. The increasing use of managed pollinators other than honey bees (bumblebees, mason bees) will raise similar, yet still unknown issues.
Talks and seminars for vets – both online and in real life
All these topics need knowledgeable veterinarians for maintaining the health of both managed and wild pollinators. On the other hand, pollinators are often neglected in the training of veterinarians. To meet the increasing need of veterinarian activity in the beekeeping industry, BeeSafe offers talks, key notes, or webinars on bee health.
In knowledgeable and entertaining talks and discussions, you get an insight in honey bee health. Possible topics are:
Honey bee welfare and health management
Varroa destructor – greatest threat for honey bee health
Honey bee health products available in Europe and needs for development
Emergent diseases and invasive pests
Food security – pollination and residues bee products
Honey bees and other managed bee species – implications for One Health
Ask me for more information and availability!
Contact Me for more information
If you have any questions or would like some more detailed information about my services, do not hesitate to contact me. I will answer you as soon as possible