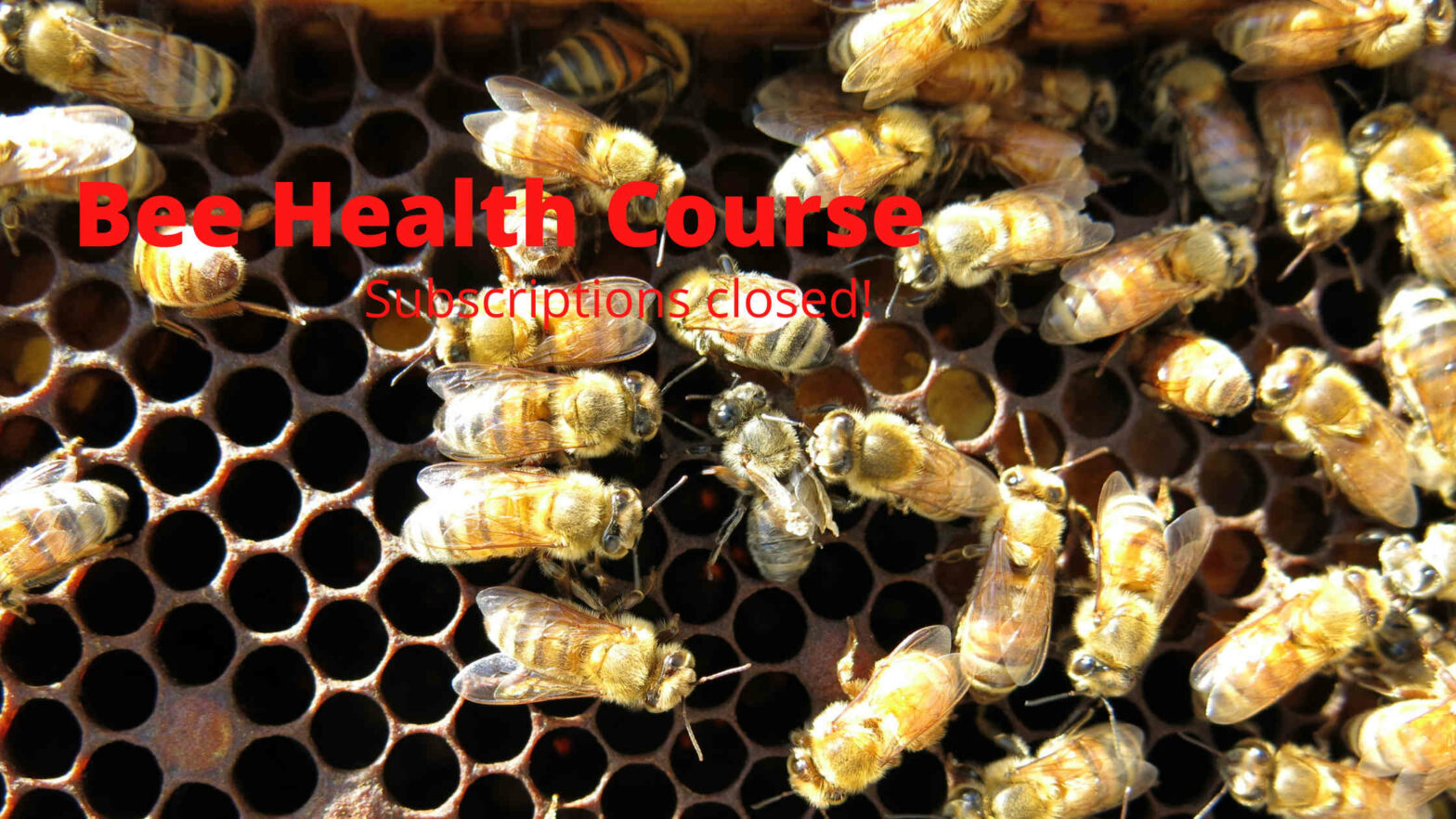 This bee health course is different from what you usually get. It's a more holistic view, instead of just a list of diseases. You will become better at keeping honey bee colonies healthy – instead of reacting to issues only when they're already a huge problem. I want you to avoid that by learning about the key signs that something is going wrong. The foundation is always the same: honey bee biology and good practices. Independently of where you live.
What you'll learn in this course
The bee health course puts the foundation for gaining confidence and security. It trains your eye for recognizing the patterns. Each life comes to an end, but winter losses above 5-10% means that something is going wrong. With the knowledge of this course, you'll begin to recognize small signs before they become a huge issue. And train what I call the "diagnostic eye". This means the ability to recognize patterns, to separate the important from the unimportant.
The course has four modules, consisting of four one-hour live sessions and accompanying materials.
What is bee health? This question isn't as trivial as it may seem. The short answer is: It's more than the absence of disease. We start with what this means for honey bees in the first live session. It's the foundation for everything that follows.
Good practices: the apiary, what honey bee colonies need throughout the year, and why they're different from other managed animals.
Health management – more than varroa treatments and why it's easier than you may think if you got the foundation right.
An outlook on welfare for honey bees, and why honey bee health matters for biodiversity.
This bee health course is for you if:
You're a bee vet who already has the basics in honey bee biology and pathology. You should know about the common beekeeping practices in your area.
You're a beekeeper with at least two years experience. It's not important if you're a hobbyist or a professional, but in the first case you should have at least five colonies.
If you have any questions or doubts, feel free to contact me at claudia.garrido(at)bee-safe.eu.
This course isn't for you if:
This course definitely isn't for beginners. In my experience, you're still gaining confidence with this different animal when you're just starting with honey bees. You need that confidence to get something out of this course. I don't want you to waste your time and money.
When does it start? How long does it go?
We'll start on September 25th, 2021 at 6 pm CEST.
Then, each week, we'll meet at the same time each Saturday for another hour. I.e.:
Module 1: Saturday, September 25th, 6 pm CEST (Central European Summer Time)
Module 2: Saturday, October 2nd, 6 pm CEST
Module 3: Saturday, October 9th, 6 pm CEST
Module 4: Saturday, October 16th, 6 pm CEST
Don't worry if you can't attend one day, you will have access to a registration. During the live sessions, I will give you input, some cause for thought, and materials to work on for yourself. I want to work WITH you, so it's worthwhile to attend if you can. Also because I'll answer questions directly. In between the sessions, you can ask me via email.
I chose this time because it's still viable for me in Germany and it's a time people in the Americas should be able to attend. For those who are already sleeping at that time: there will be registrations of the live sessions. And I may repeat the course later this year at a more viable time for those in those time zones. Contact me if you want to wait for that.
How much does the bee health course cost?
It's 250 € and four hours of your time over four weeks. After I got the payment, I will send you all the materials and links for the course.
I'm in!
The subscriptions are closed for this time. But if you want to get notified next time, fill in the following form. Or write me a note on claudia.garrido(at)bee-safe.eu.
Subscribe to the course
I need this information for sending you the invoice and all the materials for the course. If you don't hear from me within two days of your subscription or if you have any questions, please contact me at claudia.garrido(at)bee-safe.eu