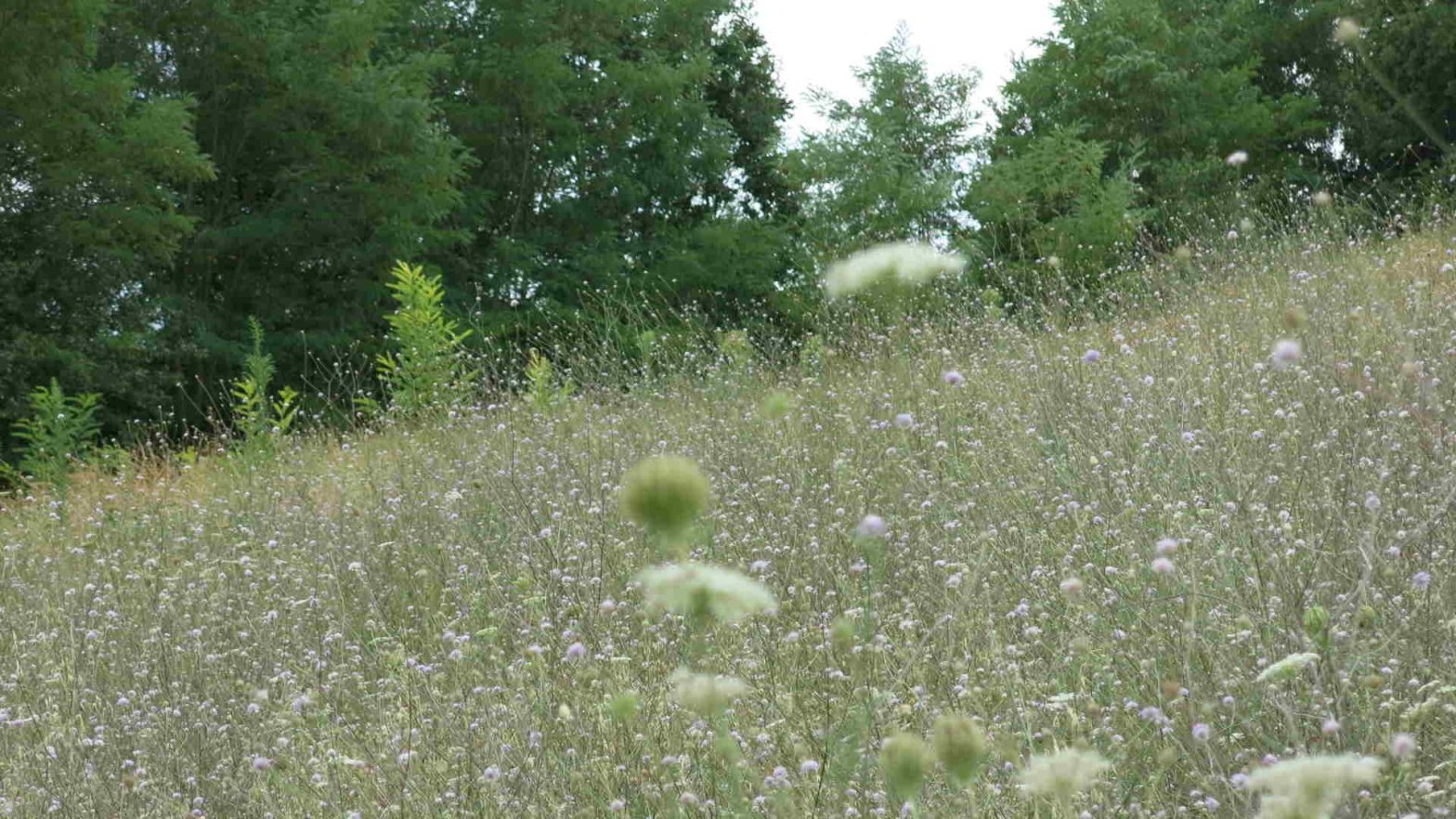 Habitat for bees is one of the most important elements of bee health. Healthy habitat means healthy bees. They need flowers to feed on, but also nesting places: bare soil, hedgerows, tussocky grass etc. to maintain a stable population. If habitat for bees (and other insects) is lacking, pollination of crops and wild plants may be insufficient and the biodiversity decreases. Here's what BeeSafe can do for you.
Bees and agriculture – practicable measures to improve habitat
Bees and agriculture need each other. For bees, the agricultural landscape offers open spaces and flowers from crops and arable plants. On the other hand, they give valuable pollination services for many crops. With pollinator decline, many farmers and associations try to improve the habitat for pollinators. Depending on the crops and practices, this can be a complex endeavour. BeeSafe helps to find practicable measures that give long-term success.
After a careful analysis, BeeSafe assesses which measures make sense and are practicable. Together, we make a plan on how to implement the project – to help bees and improve the crop pollination in the area. We discuss what is feasible to ensure that both bees and farmers are satisfied.
Habitat for bees on company sites
Many companies have a large garden area, and many are also aware of the pollinator decline. If you want to make your company site more bee-friendly, BeeSafe is here to help. Let's speak about what is possible on your site.
What are the resources (area and personnel) to take care of your garden?
Do you have much public coming over?
Do you want to encourage people to do the same in their private gardens?
We speak about these and other questions and I give advice on the implementation. Contact me to make your bee-friendly company site a success!
Bee-friendly gardens
Many people are concerned about bee decline and want to offer habitat for bees. There are plenty of resources out there – but in the process, there may be some questions and insecurities:
Why do my bee hotels attract so little visitors?
What flowers are really bee-friendly?
What bees are visiting my garden?
There may be many more. Let's have a chat – live or online – and see how I can help.
Contact Me for more information
If you have any questions or would like some more detailed information about my services, do not hesitate to contact me. I will answer you as soon as possible