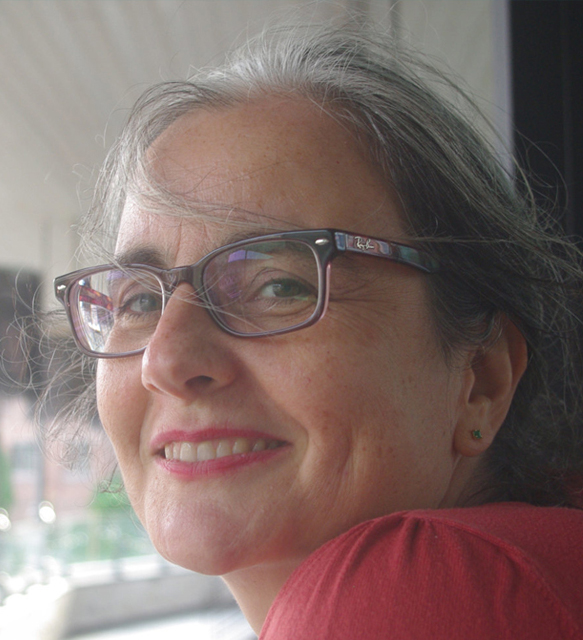 My career was entirely dedicated to bees from the first insights in 1993. It finally led to BeeSafe, established in January 2013. My "mission" is to translate bee science, leading to studies that make sense. I stand for bee health, in all its aspects. Whether it be agricultural studies testing effects of plant protection products, clinical studies for bee health products or teaching veterinarians about bee diseases. I like to keep the whole picture in mind and think that making science available doesn't mean simplifying.
I decided to study biology when I was only 10 years old. However, it took until 1993 that bees awakened my interest: first bumblebees and then solitary bees. Their parasites and diseases were especially thrilling; I always say that my patients have at least six legs. Parasites finally led me to honey bees. For my PhD on the mite Varroa destructor, I worked in Thailand and Brazil. Later, I coordinated a (German) federal breeding project for enhancing honeybee health and varroa tolerance. During these years, I worked in the bee institutes in Hohenheim and Kirchhain in Germany, which made me gain valuable experience in teaching, extension and consulting. The year 2008 was the starting point for first freelance activities as consultant and instructor. For two years, I performed several higher tier honeybee studies in Germany and Austria. Later on, I continued these activities in two CROs (from 2010-2012) until starting BeeSafe. I work mainly in Germany and Italy but performed pollinator studies also in Austria, France, UK and Spain. My language skills (Spanish, German, English, French and Italian) and contacts to bee researchers and beekeepers help to perform studies in several European countries.
When not talking bees, studying bees or teaching others about bees, I love to read, walk and run. My roof terrace keeps me busy in the summer months when I try to create a home for – you may imagine – bees in the city. I travel a lot, mostly for work, but from time to time I just like to sit somewhere outside, observe plants and animals around me and just enjoy myself.
What you can expect from BeeSafe
More than 20 years experience with bees – both honey bees and non-managed bees;
Study performance and monitoring according to the latest bee science;
Data evaluation with a profound understanding of bee biology;
Expert opinions and publications drawing the whole picture without forgetting the details;
Solutions – based on data and scientific approaches;
Engaging talks and seminars – both in real life and online;
Making bees accessible – without simplifying.
Beesafe policy
You can book both a working package (10-50 hours) as well as a full consulting project. The working packages are the most flexible option and covers all type of consulting services. They aren't limited to a specific time frame. If you have a distinct project – like an Expert Report or study monitoring – I will calculate the necessary effort according to your information. Fieldwork or travel costs are not included in these packages and will be accounted for separately.
Studies
Any field, monitoring or clinical study will be quoted in a separate project. The price will be carefully calculated according to the requirements of the study. It will include the study planning and performance, data analysis and reporting. Practical studies do not include consulting services as communication with stakeholders or authorities, expert opinions or similar work. This will be accounted for in a separate project. For adequate protocols, BeeSafe needs all necessary information about your product. If a study requires more time than initially planned due to additional requirements and/or missing information, the costs will be charged in a separate quote. In case a study is stopped or delayed, the already incurred costs will be charged.